Aims
Animals on Course (AoC) was founded with the goal of helping to promote humane training and education in the Animal Care industry. We believe that animals deserve the best standards of care and handling possible and hope to instill this in our students.
At AoC we aim to engender a student community environment that promotes positive and harmonious interaction between staff and students. Through the employment of dedicated, caring and committed staff we aim to establish and maintain the positive working environment students require to succeed. We aim to promote a sense of self-discipline and responsibility in the learning environment and we respect the right of all learners to a sound educational experience within a learning environment.
Our Commitment to You
To our students we commit our time, energy, efforts and skills.  Our students are every bit as important as the subjects they are studying and our aim is to care for our students who will in turn be learning to care for the animals in our community.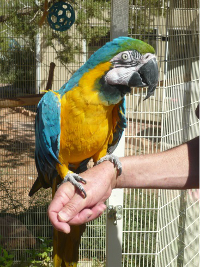 AoC A Great Place to Be
Studying with tutors and mentors who have "been there, done that" and then done some more, enables you to enhance your studies in every way.